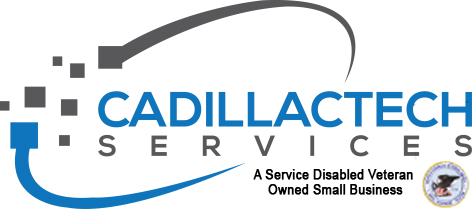 Government – Federal/State/Local
Veteran Founded
Our Founder, Todd, spent from 1986 to 1992 in the United States Army stationed at Ft. Bragg, NC in Special Operations, where he participated in numerous deployments to include combat jumps into Panama in 1989 and Desert Shield/Desert Storm.
Completed Active Duty in 1992, until 9/11/2001, during the aftermath of the WTC attacks Todd went back to serve in the 20th Special Forces Group. He twice again deployed to Afghanistan and Iraq. During these deployments, Todd was injured during service in a way that he was no longer able to serve.
Todd has also shared a lifelong passion for technology and communications. With two advanced degrees in aerospace engineering and computer networking, and a …few years' experiences, he began the next chapter.
See our Capabilities Statement, references are willing to discuss the technical, relational, and performance aspects of their experiences with us or our leadership.
Government Clients
We provide cybersecurity, project management, organizational transformation, professional services and enterprise cloud solutions to private industry and government clients.
CTS's leadership team and partners have extensive technology, development, integration, and management experience; providing tailored and cost-effective solutions to meet your organization's challenges.
Core Values
The team at CadillacTech are experts in assessing critical success factors of clients, establishing a plan of action, and executing the plan to achieve client satisfaction. Our core values are Quality and Customer Satisfaction, Professional Integrity and Ethical Behavior, Team Effort, and Innovation. We are continuously learning and challenging each other to adapt to rapidly evolving markets, compliance, laws, and technologies.
CadillacTech understands the fiscal, competitive, and operational imperatives of today's successful organizations. Whether the challenge is technology or managerial we will engage to; "first understand" your enterprise and its mission both internally and from the perspective of those you serve to ensure a sustainable solution.
Click HERE for Capabilities Statement
Unique Entity ID: MLK6PMBACNC3 | Business Type: A5/QF/2X/LI | Primary NAICS: 547513 | PSC: R425 | DUNS: 116967082
Secondary NAICS: 423430, 511210, 518210, 519190, 541511, 541512, 541513, 541519, 541990, 721211